In this interview that took place in Utrecht – starting line of the 2015 edition of Tour de France – Chris Yu, Aerodynamics & Racing R&D Lead at Specialized Bicycle Components explains how the new S-Works Venge has been developed for speed. Specialized has been using HyperWorks – Altair's CAE software suite – to analyze and improve the aerodynamic performance of the bike as well as optimize the weight and structural efficiency of the frame.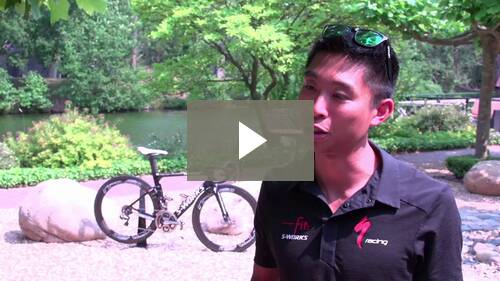 Vice President of Marketing - HyperWorks
at
Altair
Simone joined Altair Italy in 2001, and is currently the Vice President of Marketing for HyperWorks® at Altair. He has over 20 years of experience in the PLM market, particularly in the field of manufacturing simulation and business development. His current role includes overseeing the global marketing strategy for the extended HyperWorks brand, integrating contributions from the other Altair divisions, and building a cohesive message with dynamic marketing materials for the CAE and PLM market. He holds an associate degree in mechanical engineering from the Istituto Tecnico Industriale (ITI) Edoardo Agnelli in Torino, Italy.
Latest posts by Simone Bonino (see all)